"With a passion for print, a love of colour and design - welcome to my world. Here I create unique works of art, wallpapers and textiles, to bring colourful joy to your interior spaces"
Collapsible content
MY STORY

 

As a mixed media artist, I enjoy creating colourful, multi layered paintings, collages and surface designs.

My love for pattern, print and design influence my painting style. I enjoy working in printmaking as well as painting have a passion for the decorative arts. My interest in the Art & Crafts Movement, gives me a true appreciation for all professional crafts, particularly stained glass. These influences are reflected through my own decorative styled artwork.

Graduating in Illustration only encouraged my thinking that images can be made in many diverse ways. As such I'm not constrained to one medium. Instead, my creative joy comes from exploring new materials.

My images have been used in publications, on award winning greeting cards, textiles, tableware and ceramics since 2008.

In 2011 I established The Art Nest Gallery in Hitchin, Hertfordshire, UK. Here I taught art classes and displayed the work of many talented British artists. I used my creativity and energy, into helping others find theirs and encouraged a beautiful creative community from the premises here.

Forced to close by the pandemic, I retreated to the solace of the studio. It was here I returned to my own art again, with a dedicated and daily practice.

In April 2021 I relaunched as Emmeline Art & Home, showcasing my own designs, art and products. I relocated home to Devon in autumn 2021 and now spend my time working from both my home and Hitchin studios, where I teach a monthly art workshop.

If you are interested to learn more, would like to commission a painting or maybe have a query. Please email me at hello@emmelinewebb.com or follow my art journey via the social media links below.

Thank you for your interest.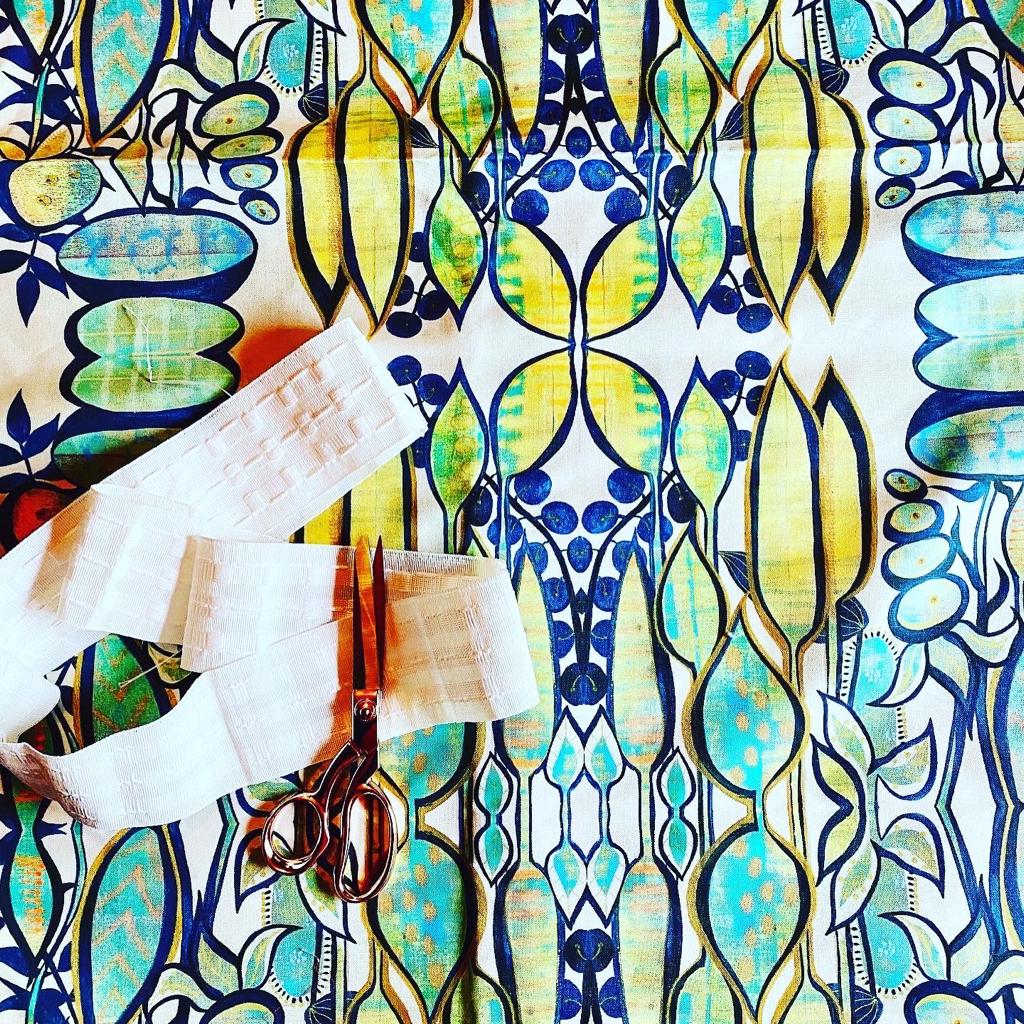 FABRIC & WALLPAPER
Purchase my designs by the metre or roll, to create your own projects and transform your home
GET CREATIVE NOW